Award-winning high-performance natural design-build company in San Diego seeks office magician 8-16 hrs per week.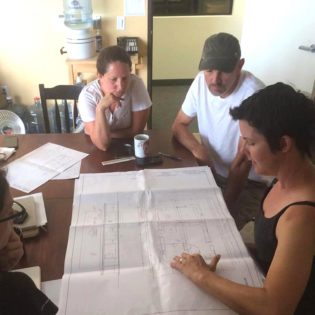 Are you an organized, detail-oriented person who loves taming chaos and making all the numbers add up in Quickbooks? Are you excited to provide crucial behind-the-scenes administrative support to a team of highly-creative craftspeople? Do you value working with a company that cares about people and the environment? Then you might be the right person to join our growing company!
JOB DESCRIPTION:
General Description:  The Office Manager is responsible for all the financial transactions of the company, including financial reporting to the Owners, as well as the organization of the office, including answering phone calls and emails, scheduling meetings, performing basic research, posting approved content to website and social media, handling registration for events, organizing bids and contracts.
Major Job Activities/Responsibilities:   The Office Manager is responsible for Accounts Payable, Accounts Receivable, Payroll, Job Cost Accounting, and Administrative Support.
Responsibilities:
•       Enter vendor bills and prepare checks for signature weekly.
•       Enter employee timecards and prepare bi-weekly payroll.
•       Review change order requests against contract documents.
•       Prepare customer invoices and receive payments.
•       Log deposits.
•       Reconcile bank accounts and credit card monthly.
•       File quarterly payroll taxes.
•       Calculate burdened labor costs.
•       Run job profitability reports.
•       Track estimated to actual job costs on a bi-weekly basis.
•       Prepare books for Accountant to do annual tax return.
•      Answer phone calls and emails.
•      Schedule meetings.
•      Organize bids and contracts.
•      Perform basic research.
•      Post approved content to social media.
•      Assist with promotion and registration for events.
Qualifications:
•       Training and/or previous experience in accounting or bookkeeping in a construction setting.
•       Computer background with experience in spreadsheets and QuickBooks.
•       Excellent problem-solving ability.
•       Highly organized.
•       Critical thinking skills.
•       Ability to create the structure that supports a dynamic, messy, creative environment.
Reports to: Owners
Compensation Range: Based on experience
If this sounds like the right job for you, send a cover letter introduction and pdf of your resume to rebecca@simpleconstruct.net  Please no phone calls.
SaveSave
SaveSave
SaveSave