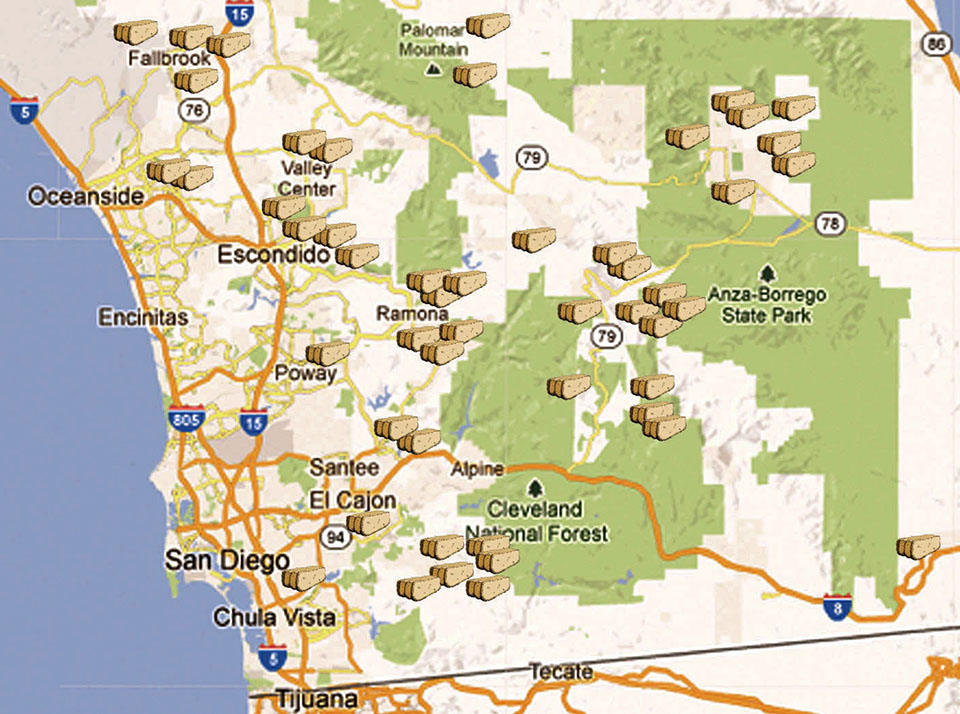 As of mid-2014, we have been able to document over 50 permitted, insured straw bale homes in San Diego County, though there are certainly many more that we don't know about.
These 50 examples prove that you can build a comfortable, healthy, efficient, beautiful, permitted, and insured straw bale home in San Diego. 
The San Diego County Building Department has accepted straw bale building as a viable way to build. Not only do straw bale projects have no trouble getting building permits, they are eligible for a discount. Straw bale building is currently permitted as an Alternative Material or Method. In October 2013, a proposed straw bale construction appendix was accepted for inclusion in the 2015 International Residential Code and is already setting precedent and being used as a guiding reference document.