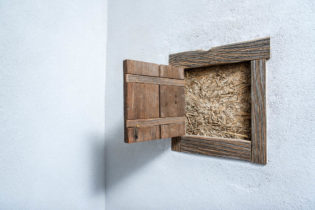 This workshop has been canceled due to lack of registration. Let us know if you were interested in attending, we may schedule another straw-clay workshop in the future. Thanks!
Join us on Saturday, Aug 26 for a fun and informative workshop about building with straw-clay. Straw-clay (also called light straw-clay or slipstraw) is a combination of loose straw and clay that is stuffed between framing members in a wall. It is easily plastered, replacing drywall, and adds thermal insulation value of R-1.5 per inch, as well as providing good sound insulation.
This workshop will be held on our current construction site which is a strawbale addition in Ramona. We will show you how to prepare and fill interior stud partition walls with straw-clay. If you'd like to learn more about this versatile natural material and work with it yourself, register here.
SaveSave
SaveSave
SaveSave
SaveSave
SaveSave
SaveSave
SaveSave
SaveSave
SaveSave
SaveSave
SaveSave
SaveSave