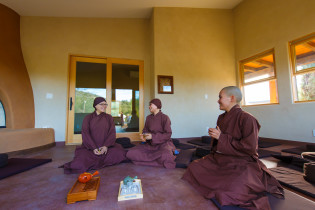 The straw bale buildings we helped build for the Deer Park Buddhist Monastery in Escondido were nominated for an Orchid award in the 2016 "Orchids & Onions" by the San Diego Architecture Foundation.
"Deer Park Monastery- Nun's Residence
The form—based on a traditional Spanish Hacienda embracing a central courtyard with plantings—encourages togetherness and provides opportunities for interaction between residents.  Covered walkways extend the living space outdoors, taking advantage of our temperate climate and integrating awareness of the natural world into activities like walking to the shower.  All rooms are accessed through the central courtyard, helping eliminate the expense and space requirements of interior hallways.
The detached buildings help enclose the courtyard, providing a sense of protection and defining the core of the residences.  This arrangement allows Deer Park Monastery to build within the existing pad and provide fire department access without building a large road around the buildings. This design also allows for phased construction that can help meet the project's current budget, while being mindful of possible future expansion as funds allow.
Thick strawbale walls and operable windows provide thermal comfort for the buildings atop the hill which receive plentiful daylight and breezes. A beautiful garden setting incorporating existing cypress trees and views to the rest of the monastery will make this new residence a comfortable place to visit and live.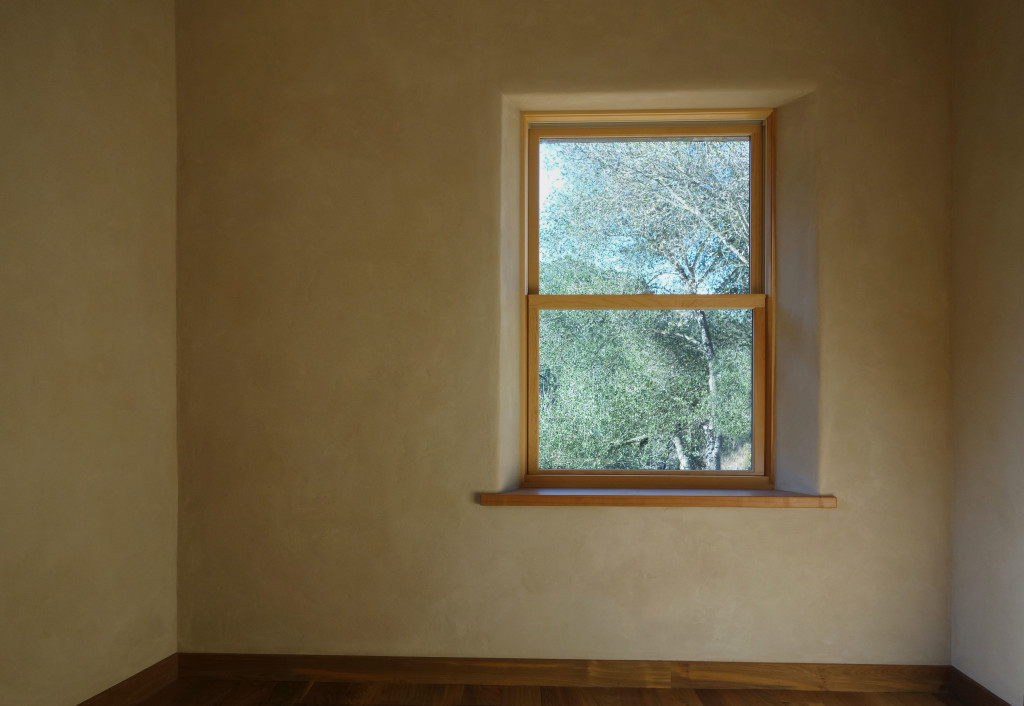 NATURE-CENTERED DESIGN FEATURES
Sensitive siting in the area of existing buildings and roads minimizes the impact on the natural surroundings.
Passive solar design lets the sun help heat the space and uses shade to stay cool. This helps reduce the need for mechanical systems and electricity.
The narrow footprint along with operable windows optimizes daylighting and natural ventilation.
Indoor / outdoor living is encouraged by covered walk-ways and central courtyard.
Super-insulated strawbale walls repurpose agricultural waste as a building material and provide comfortable, quiet interiors.
Plastered bale walls provide thermal mass, passively maintaining interior temperature
A metal roof with recycled steel content limits solar heat gain through its reflective finish.
High-efficiency glazing reduces heat gain
Fire-resistive materials provide durability along with timeless beauty
Rainwater catchment and greywater re-use supplies landscape irrigation."