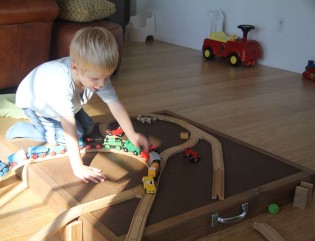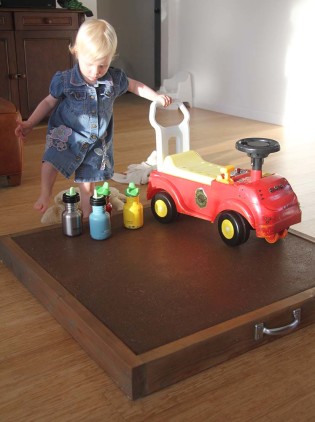 We are pleased to report that our team of stress testers (Eloise, a 1 year old and Miles, a 4 year old) have been unable to damage the clay floor sample that they have been testing for us for the last few months.
Just a few of the many test that the floor was subjected to (The Toy Firetruck Skid Test, Trains Up & Down, and Jump Jump) are shown here.
We would like to sincerely thank our testers for not holding back and proving yet again that clay floors can be a durable and viable option!