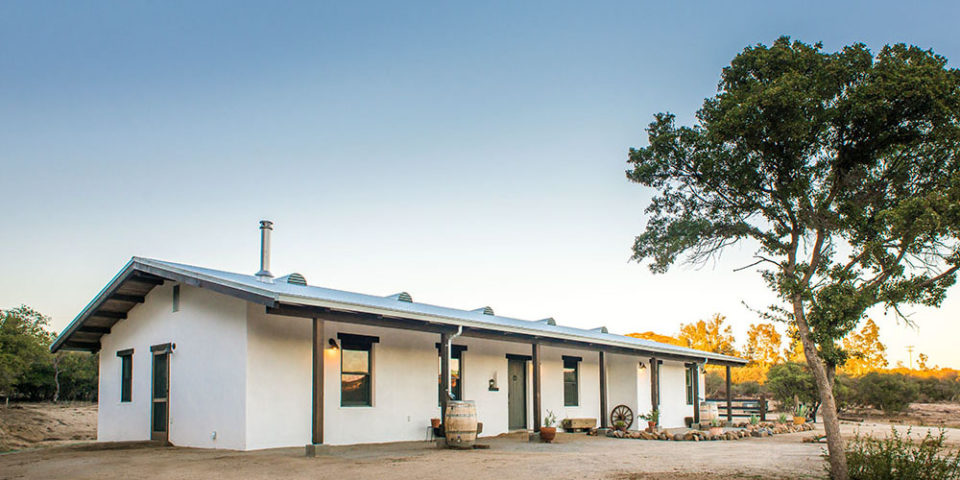 On Jan 3, 2018, the Fallgren Home in Campo, CA, became the second building in Southern California to be awarded "Net Zero Energy Building" status through the Living Building Challenge. This third-party certification is based on actual performance data and verifies that the building uses less energy than it produces annually, as well as meets the program's criteria for sensitive development, beauty, and education.
California has set a goal that all new residential buildings will be Zero Energy by 2020. This house is one example of how we can meet that goal using carbon-sequestering, non-toxic materials that are better for people and the environment.
Super-insulation, thoughtful design and careful construction mean that this home stays a comfortable temperature year round in this extreme climate while using little energy. The smaller than the average photovoltaic solar array (4.1 kW) provides almost twice as much electricity as this home uses even though every system in the home is electric (no gas or propane).
"When it was cold this winter, the house stayed at about 70° without any heat. When it got hot this summer, the house stayed at about 74° without air conditioning. It's a very comfortable house." – Brian Fallgren, Homeowner
This home is one of only 27 in the world to achieve this certification through the International Living Future Institute, a nonprofit working to build an ecologically-minded, restorative world for all people. Using principles of social and environmental justice, ILFI seeks to counter climate change by pushing for an urban environment free of fossil fuels. ILFI runs the Living Building Challenge, which is the world's most rigorous green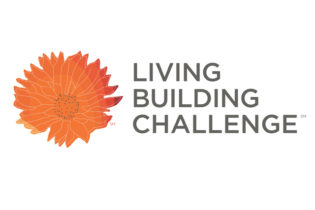 building standard, as well as the Net Zero Energy Building Certification (now Zero Energy), the Living Product Challenge, and the Living Community Challenge. The ILFI NZEB certification draws from the Living Building Challenge and is a highly rigorous and regarded standard in its own right.
SaveSave
SaveSave
SaveSave
SaveSave
SaveSave
SaveSave