Join us for a free talk on September 27, 2012 @ 5:30 pm – 6:30 pm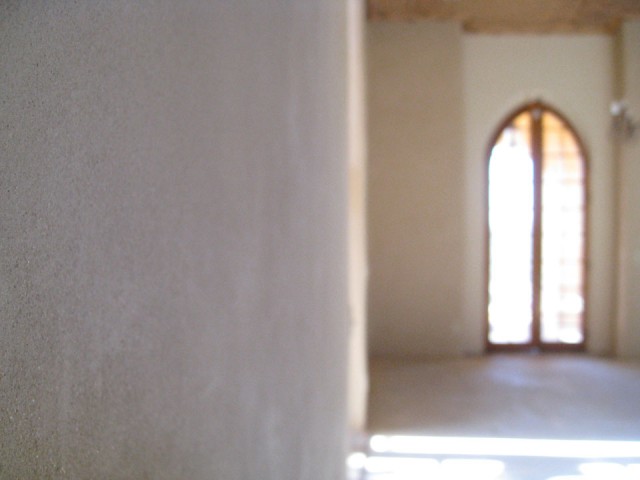 Clay plaster is a beautiful, environmentally friendly alternative to conventional paint and plaster. Come find out more about it at this free talk.
We will go over the qualities of clay plaster to help you understand when to choose it, how to select the right type for the right application and why clay plaster can be a good choice for your new construction, remodelling or redecorating project.
We will briefly cover the components of clay plaster and go over some of the options available, such as American Clay plaster, homemade pottery clay plaster and native clay plaster.
This talk will be geared toward designers, architects, homeowners, and anyone interested in introducing healthy, beautiful clay plasters into their built environment.
Presented by Rebecca Tasker, general contractor, sustainable builder and co-owner of  Simple Construct, a San Diego company specializing in straw bale building  and natural plasters.
Space is limited, please RSVP to Olive Branch Green Building Supply at 619-237-1234 or customerservice@olivebranchgbs.com.