The Bailey Cabin, located near Vallecito County Park in San Diego County, is an earthen structure believed to have been built by Olin Bailey in 1906. It is an interesting structure that appears to have been constructed in lifts of puddled adobe packed between forms. Simple Construct and Distinctive Builders were honored to be selected by the Anza-Borrego State Park to build a protective roof structure over this small piece of Southern California's history.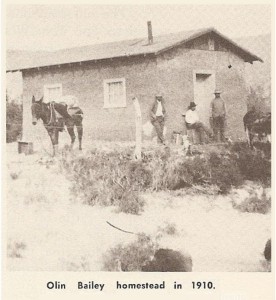 The location of the project created some logistical challenges. The site is 30 miles from the nearest hardware store, three miles from the nearest potable water and more than a mile off the paved road down a soft, sandy track that was barely wide enough for a truck.  But once we saw that little cabin, forlornly crumbling in the desert sun, we knew we wanted the job.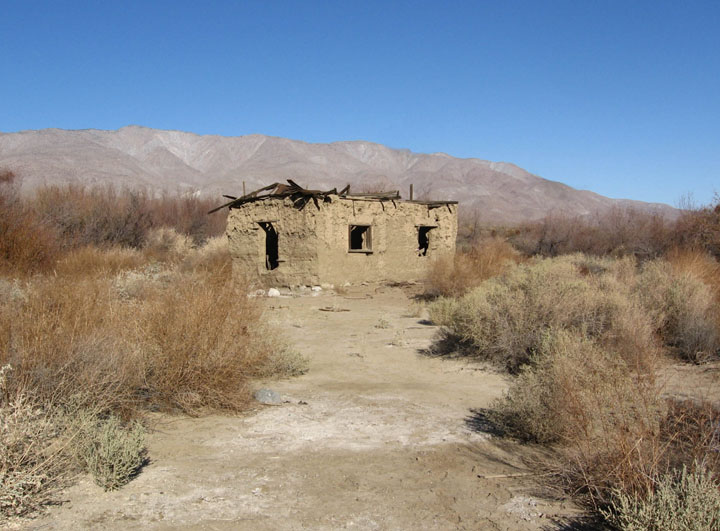 The cabin is less than 500 square feet, divided into two rooms.  Remnants of pale cream plaster, blue trim paint, and a cloth-covered ceiling are visible.  It was built from the local soil, wetted and packed between forms and poured or puddled in lifts.  Part of one of the window bucks appears to be made of an old axe handle and an ingenious system of J-bolts and barbed wire were used to attach the top plate to the earthen wall.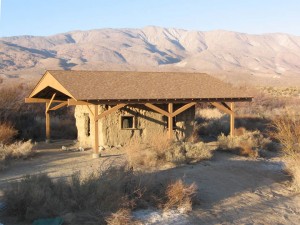 Though the structure we built was simple—a post and beam shade structure which provides a new roof for the building without touching the existing structure—the remote, harsh landscape made building it an arduous process.  This experience gave us a hearty respect for those brave and stubborn souls who reached the valley by wagon and decided to make it their home, building with whatever materials and skills were available to them.

credits:                                                                                                                                                 architect /designer: Alan Schmidt, Distinctive Builders
general contractor: Alan Schmidt, Distinctive Builders