The Begole Archeological Research Center is located at the entrance to the Colorado Desert District headquarters, near the Anza-Borrego Desert State Park Visitor Center in Borrego Springs, California.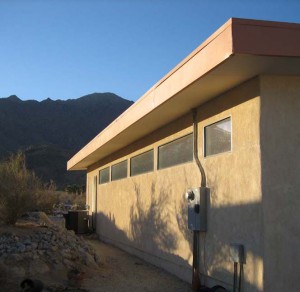 It will  house the extensive collections of both Cuyamaca Rancho and Anza-Borrego Desert State Parks and provide sorely needed storage space, office space, and laboratory work space for park archeologists, visiting scientists and over 35 volunteers. Construction of the Center was a joint project between the Anza-Borrego Institute, the education and research arm of the Anza-Borrego Foundation (ABF), and the Colorado Desert Archeology Society (CDAS). The facility was gifted to California State Parks upon its completion.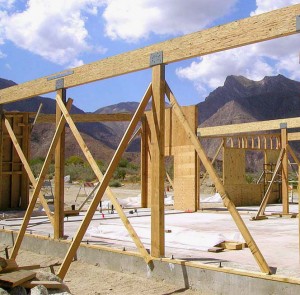 The BARC is a single story, 1200 sq ft straw bale building. Due to high seismic activity in the area, it is built with hefty post and beam construction. It features ideal passive solar design for its environment: very little direct sunlight is let in during the scorching hot desert summers, yet there is ample natural light to work by and a fantastic view of the mountains. The straw bale in-fill wall system provides excellent insulation, and the earth and lime plasters are less environmentally draining alternatives to cement plaster. It requires no heating during the winter. Though some air conditioning is needed in the height of summer (when outside temperatures can reach 120° Fahrenheit), it requires far less cooling than a stick-built building would.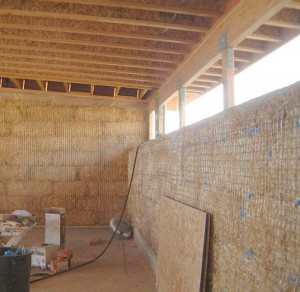 ABF and CDAS recognized the environmental benefits of straw bale building: straw bale buildings are energy efficient, environmentally safe, durable and sustainable. "We hope that our use of this alternative building material will encourage the rapidly growing local Borrego Springs community and park visitors alike to consider ecologically responsible building," commented Anza-Borrego Institute manager Deborah Knapp.

credits:
architect /designer:  Aedifice
general contractor:  Alan Schmidt, Distinctive Builders
consultants:  Mark Tighe & Bob Bolles