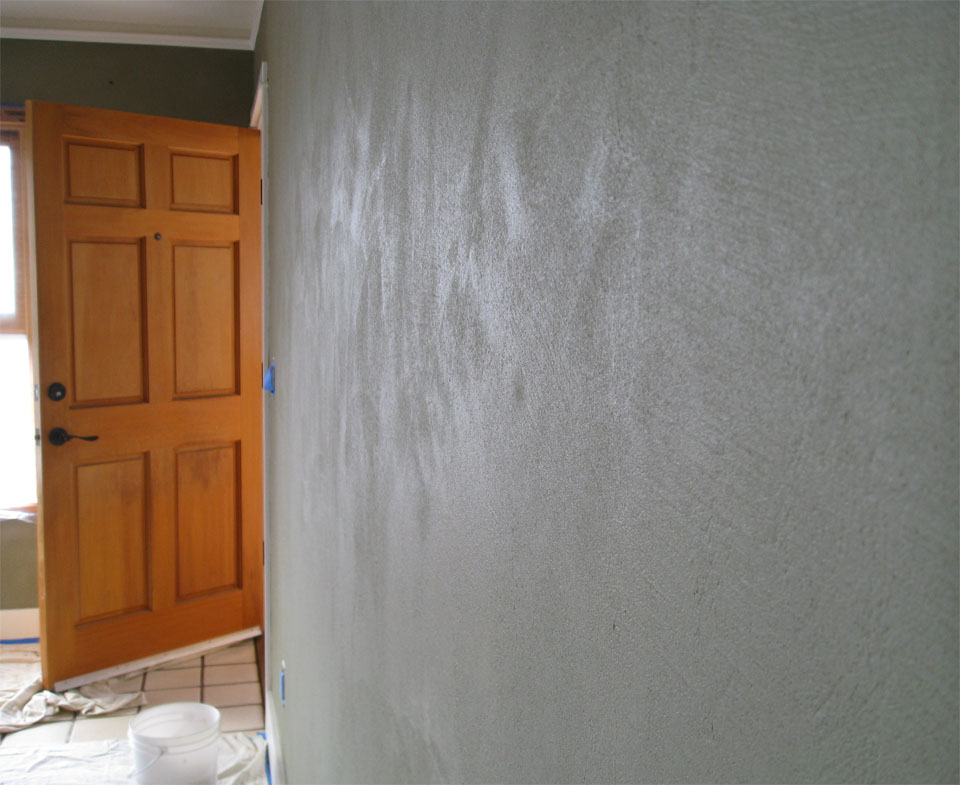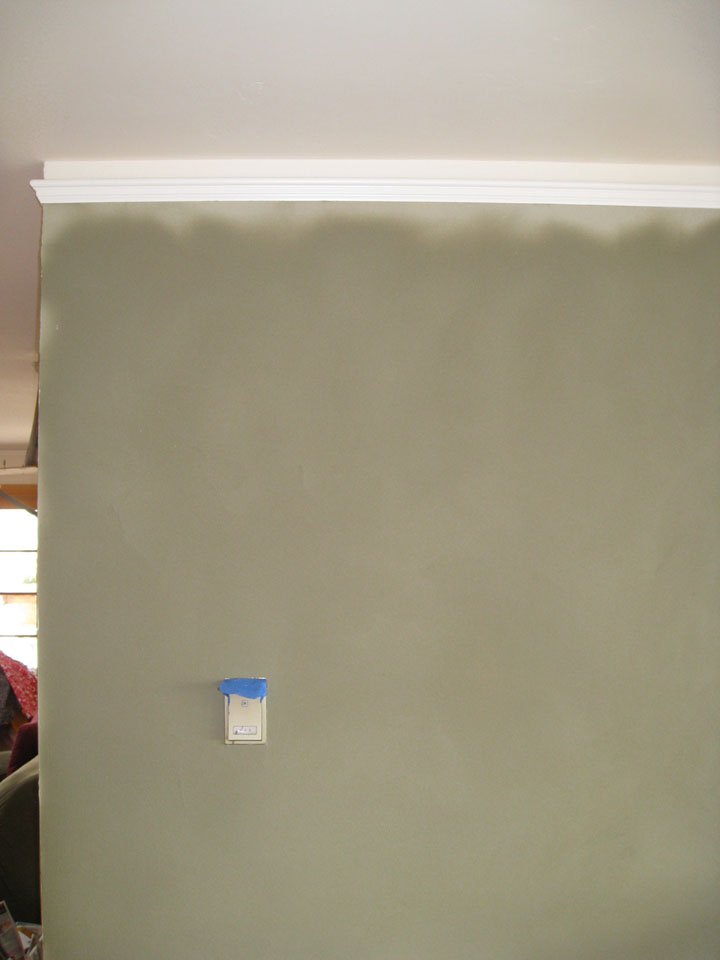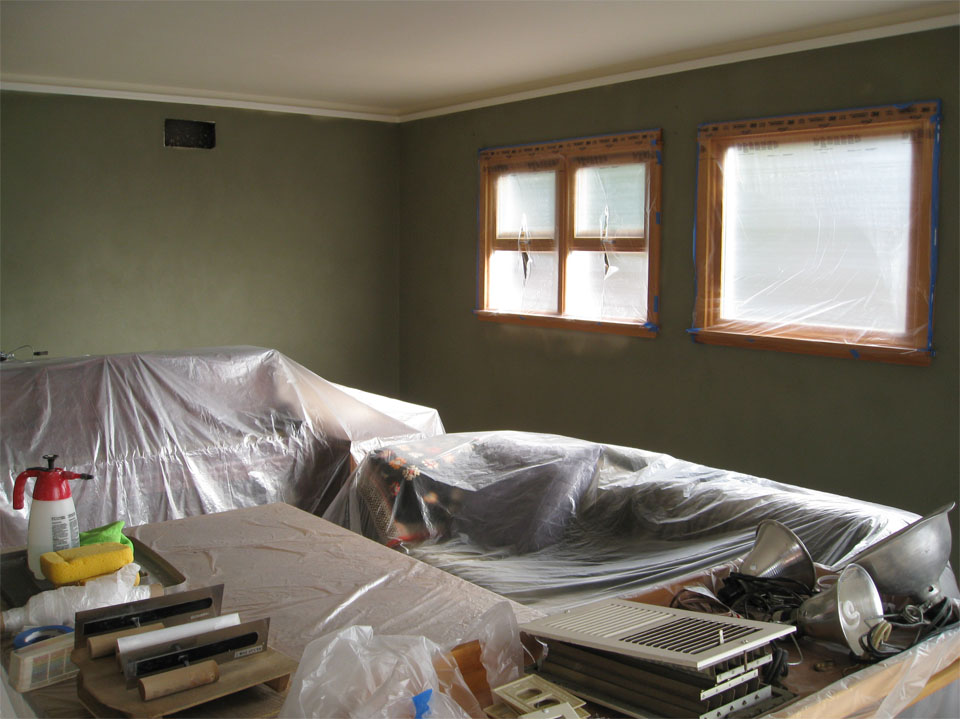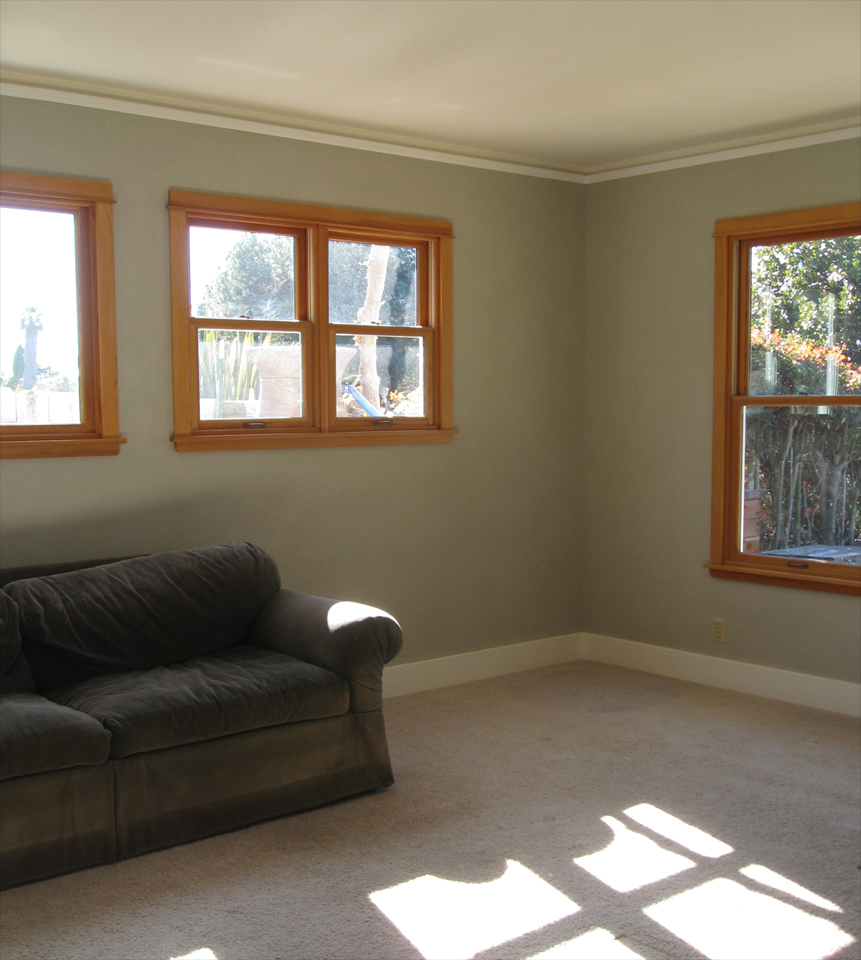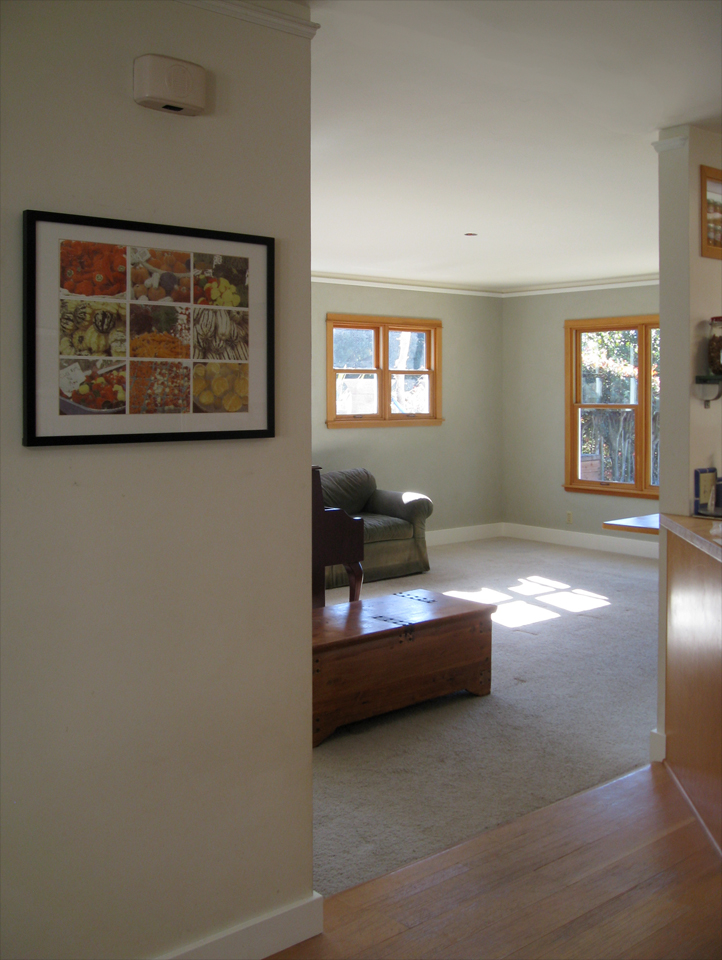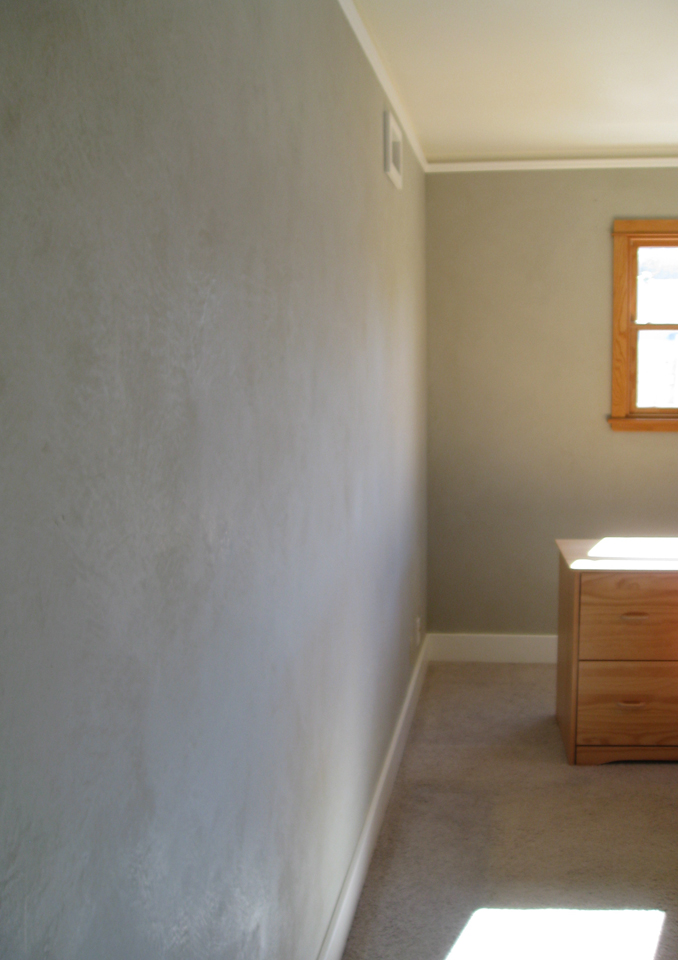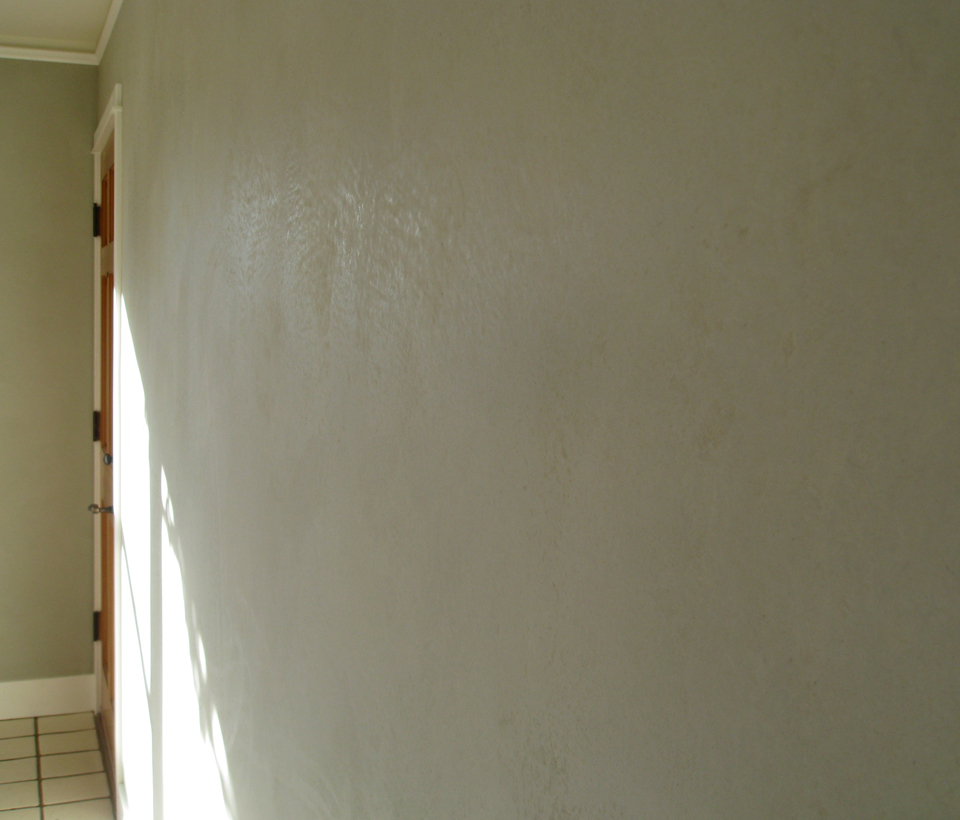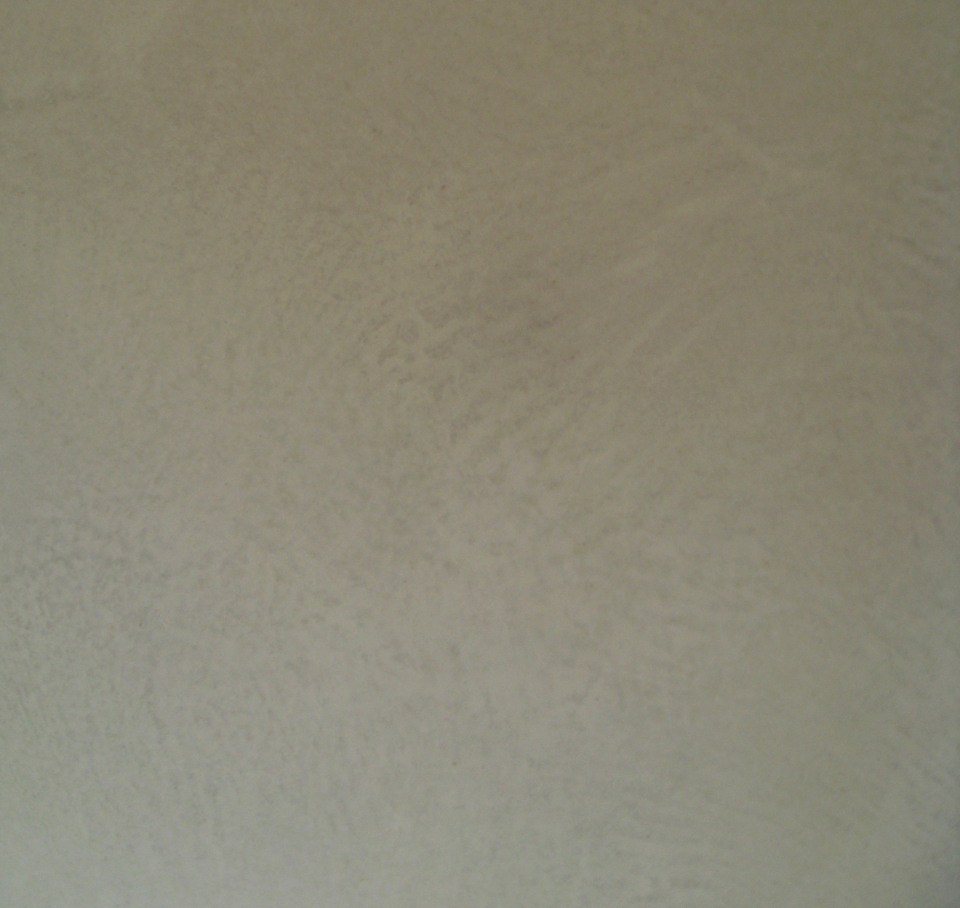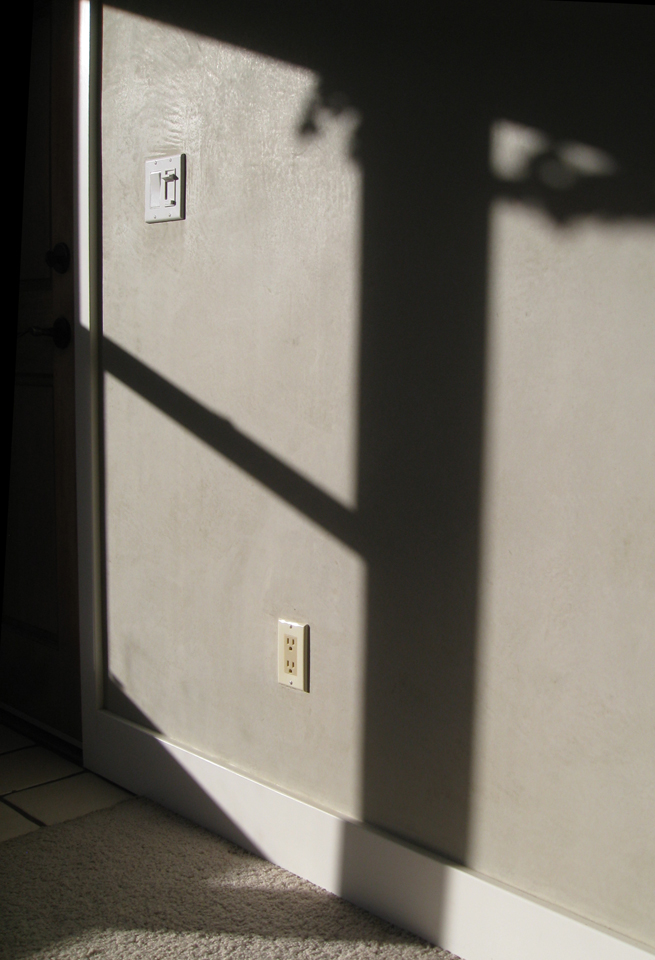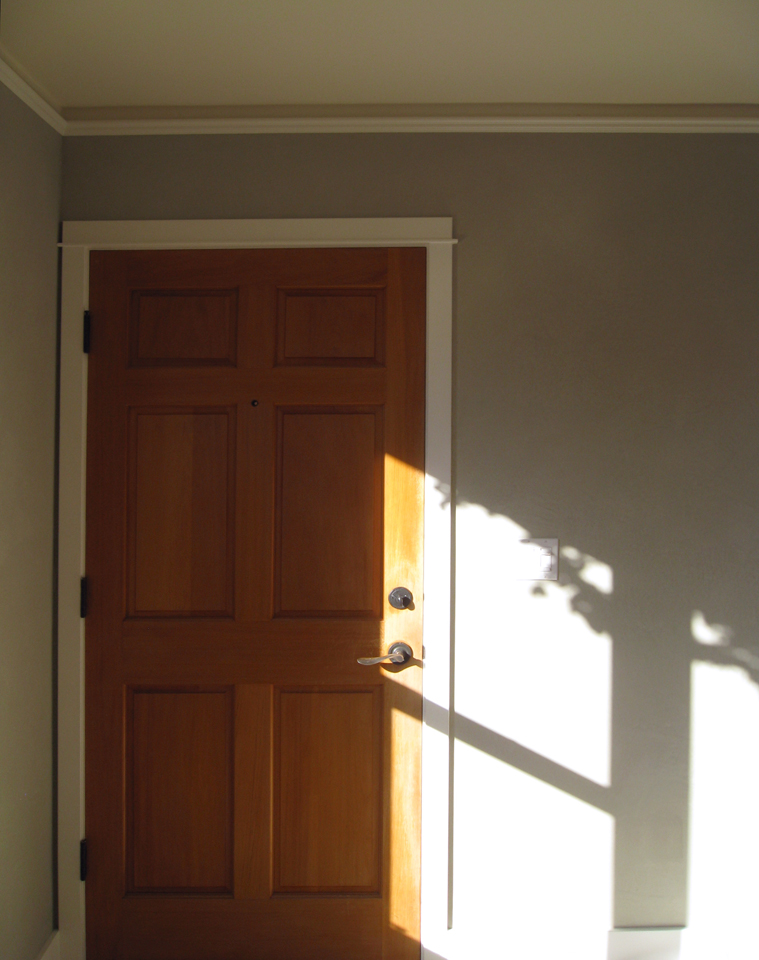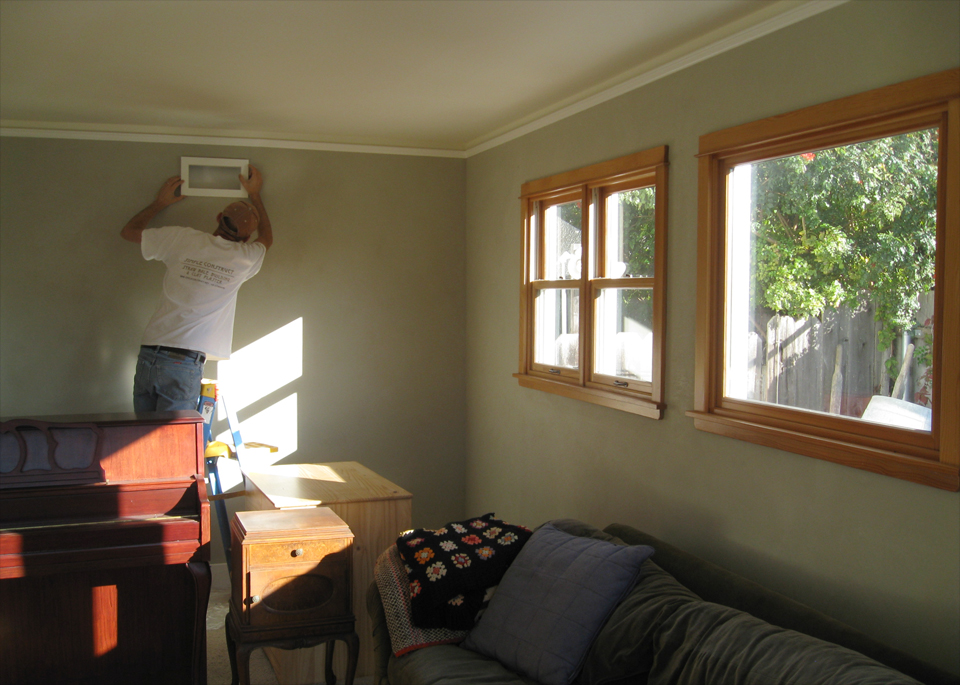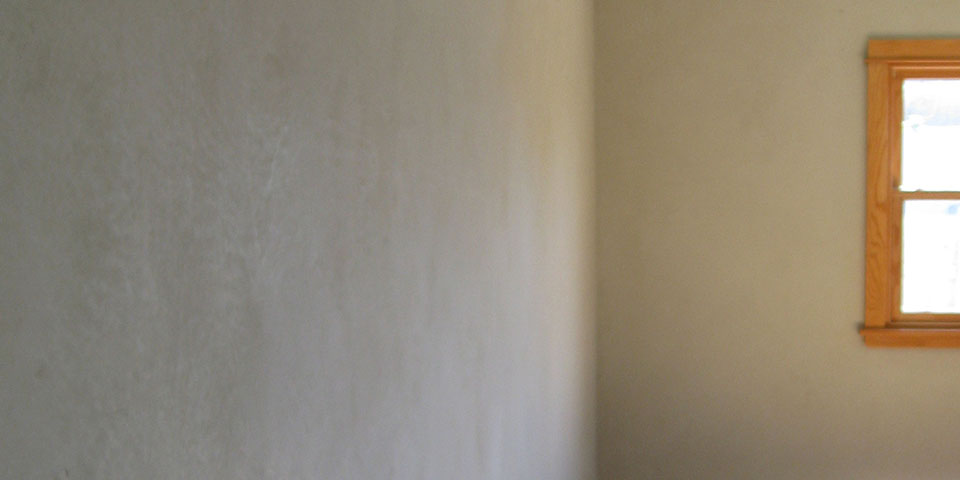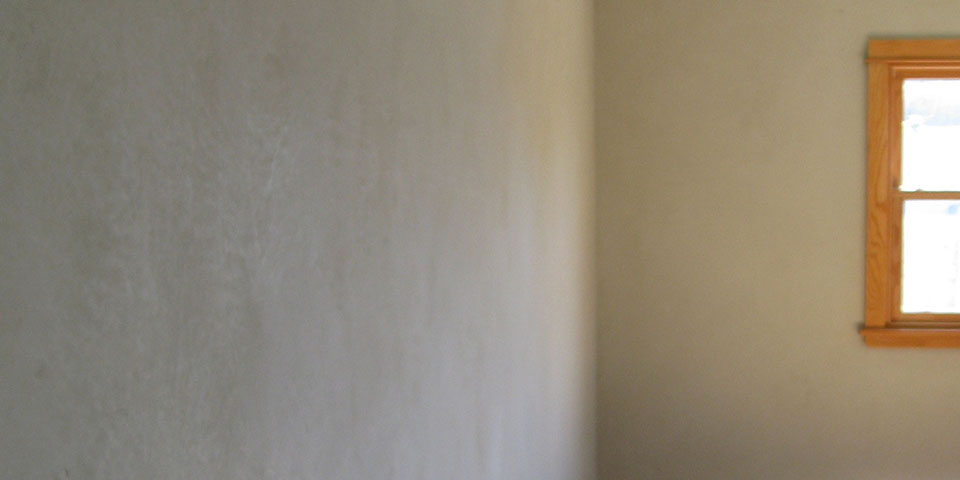 An American Clay makeover for the dining room of a home in Encinitas, CA. For all the times I've talked about "green," this is the first time a client has selected the actual color green: American Clay's "Havasu" in Porcelina.
First we repaired and repainted the ceiling and the picture rail, then removed the old baseboard and installed new solid wood (FSC) baseboard. Next came a base coat of Loma clay plaster, a top coat of Porcelina and then a few hours of burnishing with both plexi and steel trowels.
The result is a silky, serene wall with a slight fern pattern in the burnish marks.