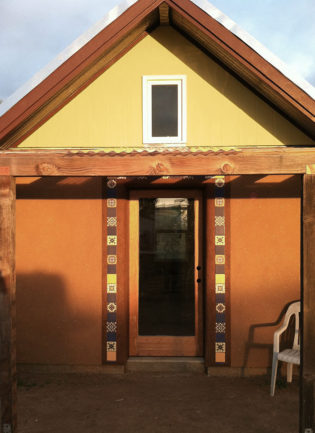 More good news about building an ADU (aka guest house, granny flat): the County of San Diego has followed the City's lead and reduced permitting fees for ADUs!
The County allows an ADU to be added to any property with an existing house (as long as you meet certain zoning regulations). A detached ADU can be as big as 1,200 sq ft or as tiny as 150 sq ft, regardless of the size of the existing house, and it is legal to rent out either the ADU or the main house.

And the County supports green building by allowing us to count the sq footage to the inside of the strawbale walls, so we get all the benefits of thick super-insulated walls without losing any precious living space.
So why not build your dream strawbale home in your backyard and then rent out the conventional house? That's what we call making your guest house your best house!
We are a design-build company with a passion for small, sustainable, high-performance homes. So contact us today to explore building a high-performance, natural ADU on your property.