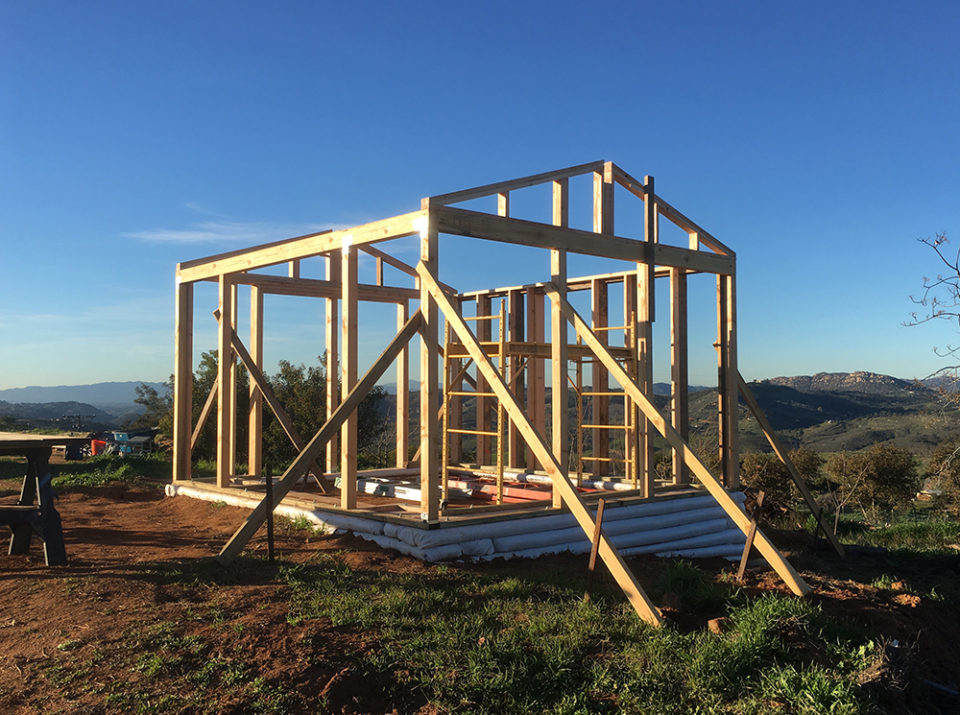 There are still a few spots left for the Strawbale Building Workshop we will be teaching at Terra Corazon Farm in Valley Center on Sat., Feb 9, 2019, as part of the San Diego Sustainable Living Institute's new Natural Building Program. This will be a fun day spent in a relaxed and safe environment learning about building with bales. We will be shaping and stacking the bales for an adorable 120 sq foot building. People of all gender identities are encouraged to attend.
These workshops fill up quickly so register soon!
Wondering what people think of our workshops? Here are some recent testimonials:
"I learned more than I had hoped to at this workshop. I particularly liked the hands-on experience and the knowledge you gain from other participant's past experiences. The workshop was really well put together and the information was presented extremely well. I want to thank you for going above and beyond in putting these workshops together. It was great!!" – Vivri E.
"I learned a lot and really liked that there was a lot of hands-on work, the information was well presented, and there was a great atmosphere. It was a great experience– you guys have so much knowledge and passion for what you do and I appreciated the opportunity to learn from you." – Maria B.
"The workshop had a good pace, was very well thought out by the teachers and easy to understand. It was the perfect amount of students. Easy to understand. Excellent presentation. Very knowledgeable instructors. Would highly recommend the workshops." – Anna C.
"I loved the size of the workshops and how they were presented. Very easy to grasp the principles as they were presented. There was always time for questions and they were all answered. I felt that a great deal of consideration was given in the planning of the classes and there is nothing I can think of that I would want different. Often when attending this sort of thing there is a feeling from the people giving the class that they are better than those of us who do not know enough yet. I never once got the feeling like that from the teachers of this class. They were always very much interested in our needs and perception of the material. I felt like it would be easy to become friends with them." – Kari W.