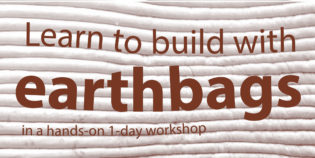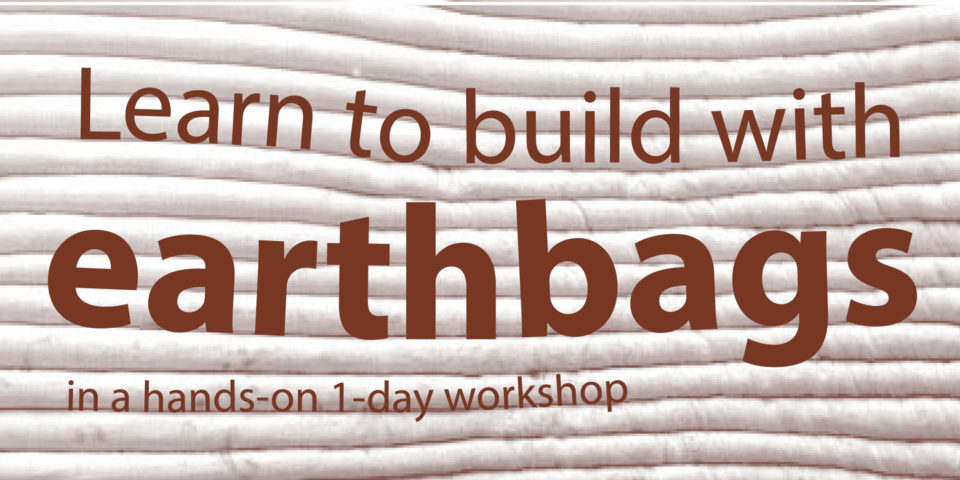 Earthbag Hands-on 1-day Workshop
Sat, Sept 29, 2018, Campo, CA
Learn about earthbag building from trained professionals in a fun and supportive environment while helping to build a real project. During this one day workshop, you will learn the whys and hows of this low-impact, sustainable building technique and have a chance to put that knowledge into action.
Spend the day on a beautiful 10-acre property in Campo, CA (an hour East of San Diego) with other natural building enthusiasts, enjoy a delicious healthy home-cooked lunch and learn while helping to build a landscaping wall around the courtyard of an award-winning Net Zero Energy strawbale home. The day will be a mix of talking about building and hands-on doing. This is a rare opportunity to participate in a real build where your safety and education are the primary focus. No previous construction experience is required. All tools will be provided for your use during the workshop.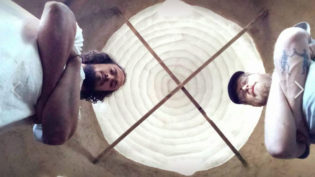 This class is presented by Simple Construct and will be taught by Nathan Wright and Wade Lucas, graduates of the CalEarth Institute's SuperAdobe apprentice program. Since graduating from CalEarth, they have helped to build 9 SuperAdobe projects including the
Bonita Domes
and "One I Call" installation for Desert X, which was
featured in the LA Times
. Nathan and Wade are current employees of Simple Construct where they continue to learn about natural building and hone their plastering skills.