---
We are straw bale building and natural plaster specialists. We help people build efficient, beautiful, and affordable straw bale buildings with healthy, low-impact clay and lime plasters. We also help homeowners integrate the beauty and benefits of clay and lime plasters into their existing buildings.
We can build your house for you but we can also build it with you. Simple Construct is a small, flexible company offering many services. We are general contractors who can build your project from foundation to roof, but we specialize in working with owners who want to be more involved in building or renovating their homes. We also offer consulting services and lead workshops and workparties. We can help to turn your good ideas and intentions into reality.
We are dedicated to simplicity, directness, and honesty — in design, materials, techniques, and ambitions. We seek people who have a similar vision: the not-so-big house, the simplest way to achieve energy efficiency, the healthiest materials, and the most direct way to get the project done.
---
Why build with bales?
Straw bale building is a superior way to build. It is the most resource-efficient way to build a superinsulated building, and insulation is a key factor in building performance.
Less energy goes into building a straw bale building than a conventional building, and less energy is required to operate it. Straw bale buildings are two to three times more resistant to heat flow than conventional buildings making them superinsulated. Other forms of superinsulation exist but require large amounts of high-embodied energy materials such (as foam or fiberglass) to achieve the same result. The embodied energy of straw is 1/100th that of fiberglass insulation.  more about straw bale building

Beautiful plaster for the rest of us…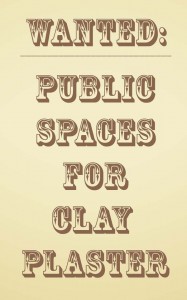 Love the look and feel of clay and lime plasters but don't have a straw bale home yet? Clay and lime plasters and paints can be applied to conventional homes, adding old-world charm along with the health benefits of natural, non toxic, no-VOC finishes.  more about natural plasters
---
There are many reasons to embrace straw bale building and natural plasters.  Please look around the site and let us know how we can help you experience all that straw bale building and natural plaster has to offer you.