---
We are American Clay Plaster Recommended Applicators in San Diego.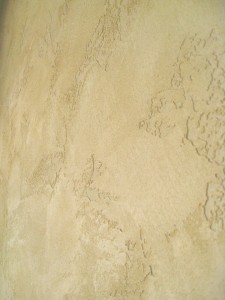 American Clay Earth Plaster is a ready-mixed clay plaster manufactured in Albuquerque, New Mexico. This family-run business has spent over a decade researching and refining their products and can ensure a level of consistency and reproducibility that is difficult to match in the field. They have also developed systems designed to adhere to drywall and previously painted surfaces without the aid of lath. This can be a great advantage when there is not enough room around trim or fixtures for a half inch of lath and plaster.
American Clay offers four formulations of clay plaster: Loma, Porcelina, Maritimo, and Enjarre. Each of these bases have different textural qualities and can be tinted to achieve 68 standard colors and almost unlimited custom colors. For more information, spend some time on American Clay's website.
In March of 2011, Simple Construct traveled to Albuquerque to complete the certified training to become American Clay Recommended Applicators. We were impressed with the work American Clay has done to create a versatile, non-toxic finish plaster that is readily available and consistently reproducible. Due to the quality of the product and its skillful marketing, it is successfully positioned in the mass market to compete with conventional drywall texture and paint, yet retains most of the health and environmental benefits of natural plaster. We believe in using the right tool for each job and believe that American Clay expands our range to include projects where digging a hole in the yard or having a ton a clay delivered might not be appropriate.
---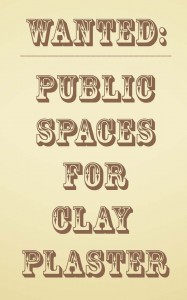 Photos from some of our recent American Clay projects: