---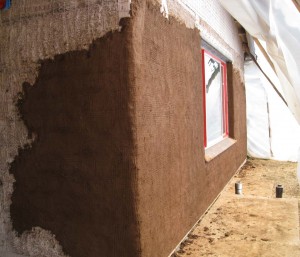 In a strawbale wall system, the plaster serves as more than just a wall finish: it is structural.  Due to the adhesion between the base plaster and the bales, the base plaster plays an important role in the overall strength of the wall.  Because of this, a base plaster is formulated very differently than a finish plaster.  It has much more and larger fiber (straw, usually) to give it greater tensile strength and larger aggregate (sand and rock), which makes it stronger and more suited to going on as a thick layer.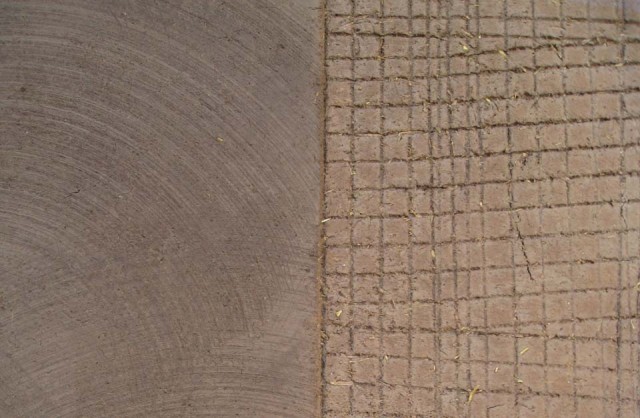 Understanding the different roles and needs of the plasters used on strawbale walls is crucial to getting a strong wall system.  It can also help to keep costs under control.  Finish plasters generally cost significantly more than base plasters because of the level of preparation of the materials required (finely screened clay and sand, finely shredded straw).  Strawbale walls require 1″ to 1  1/2″ of plaster.  Usually, the base plaster accounts for the first 1/2″ to 3/4."  The second coat, which is somewhere between the base coat and the finish coat in fineness, accounts for 1/4″ to 1/2."  The finish coat only accounts for about 1/8″ to 1/4."  You can image how costs would mount dramatically if a fine finish coat were used for the entire process.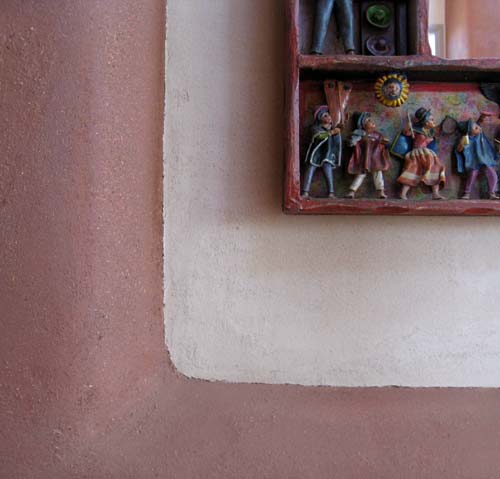 Finish plasters are not only more expensive than base plasters, they are much weaker.  Even if one could afford to use fine finish plaster for the 1″ to 1 1/2″ of plaster required by a strawbale wall, the plaster would be extremely weak compared to a system that includes a base plaster with bigger fiber and aggregate.
Don't be fooled by overly-simplistic articles online, there is a lot to know about designing, mixing, and applying plasters to strawbale walls.
SaveSave
SaveSave