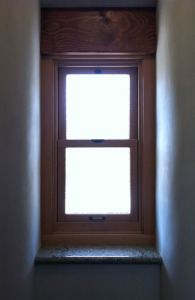 "We met Rebecca and Mike in 2011 when we were looking for someone to build our strawbale home. We immediately knew we wanted to work with them because they were so knowledgeable, experienced and enthusiastic about strawbale building. Rebecca and Mike invested a lot of their time with us initially, including showing us a studio they had built and a house they were currently working on.
Rebecca and Mike were active in the design of our home which was instrumental in ensuring that strawbale design elements were properly incorporated into the blueprints.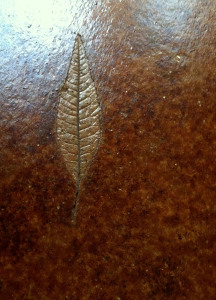 We had heard stories about the difficulties of working with builders, but because of the constant communication and the friendly working relationship that we developed with Rebecca and Mike, building our house was very enjoyable.
Their artistic talents are reflected in the beautiful curves, shapes, and colors of our unique home.
The cost-effectiveness of our building choices was always at the forefront of their minds, but the quality was never compromised. They were not satisfied until we were satisfied. It is obvious that they put a lot of love into building our dream home because it is so sturdy and beautiful.
We highly recommend this incredibly talented and wonderful duo!"
Catherine and Anna, El Cajon, CA
Description of work: participated in design of new strawbale home; Prime Contractor installed bales, lath, & clay plaster; stained concrete floors; completed 2014.
---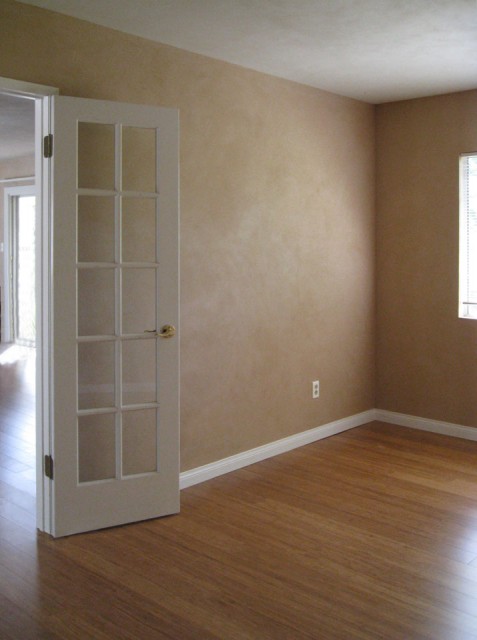 "We saw the American Clay products at the Olive Branch Green Building Supply Store and fell in love with the colors. We were considering painting the inside of our house and decided to go with American Clay instead, as it is different and adds texture to the walls. We met Rebecca and Mike at a seminar at Olive Branch and immediately clicked with them. We liked how easygoing and easy to talk to they were. We invited them over to see our house and talk more in depth about the product. We told them what colors we liked and they brought samples so we could see the colors and the textures. They were very patient with me, as I had a difficult time deciding on the colors for each room. We came to an agreement and they started work.
We can't say enough about the high level of work they performed and the open communication we had with them from start to finish. It was wonderful. Throughout the time, they treated our home with care and respect. We would highly recommend them, to anyone who is considering applying American Clay in their home."
Kim Kane, San Diego, CA
Description Of Work: Applied American Clay to the walls inside of house and painted the kitchen; completed June 06, 2012
---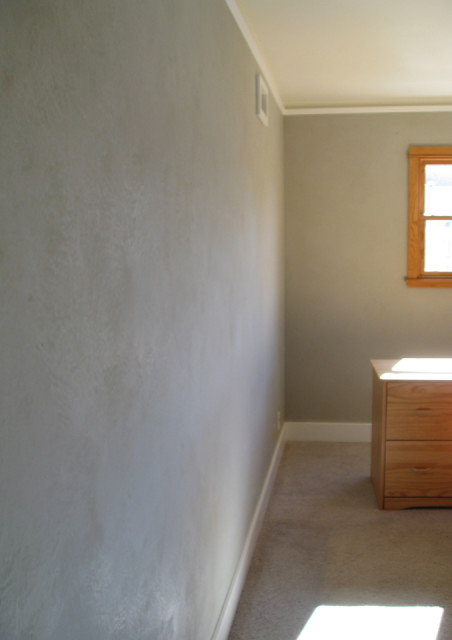 "Rebecca and Michael are very good at what they do. We hired them to install American Clay on our living room walls. As we saw how thorough and meticulous they were at this, we added other leftover 'honey-dos' I hadn't goten around to finishing.
Since I am also a contractor, I am evaluating them as both the homeowner and one who has been in their shoes. As in most projects, there were some unexpected circumstances. My wife wanted new baseboards installed but we missed the specified thickness which Simple Construct had in our contract. So it was our oversight. But Rebecca and Mike graciously obtained new material and managed to reuse what we had bought. And they did not take longer to do the install.
We added a number of things that I really appreciated they could take care of such as painting part of the kitchen just the right color, painted two walls in our bedroom–with a very high ceiling– and fixing a poorly installed section of drywall. I felt that there was not much they either could not do or else they would figure out how to do it.
Judy and I were both at ease having them in our home–since Judy works from home, this was really important.
And the last but not least item in a contractor grade: did they clean up? I can say that I have never had a sub or contractor do a better job of cleaning up. Each day the job site was organized and swept. They prepped, tarped, and swept. They even cut up the old baseboards so it was easy to dump them.
I know this sounds too good to be true, and perhaps the other shoe will drop at some point. In my work, the key is not if you make a mistake but how well you can fix your mistakes. We would hire Rebecca and Mike any time. Actually, we already have: they are working up a design for an outdoor cob and/or straw bale bench with a built in cob oven. We also asked them to build some shelves and install natural linoleum in our studio.
Since I am a building performance consultant and trainer, I really appreciated that they considered elements like comfort, energy efficiency, sustainable materials, good indoor air quality requiring non-toxic paints and finishes as good general practice rather than options. We really appreciated that they are coming at construction from a natural building background.
Thank you Rebecca and Mike–we are lucky to have found you."
Dadla Ponizil, Encinitas, CA
Description Of Work: American Clay plaster install, interior painting, and other miscellaneous; completed January 2013
SaveSave