Every year CASBA (the California Straw Building Association) presents an Introduction to Straw Building workshop series. It is usually two parts: one to stack the bales and one to plaster. Mike & I were honored to have been asked to assist CJ Cavet with running the plastering workshop in 2009.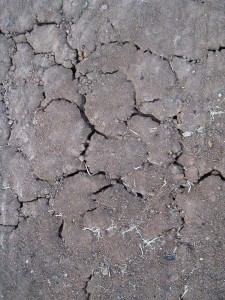 The plaster teachers were Tracy Thieriot (www.tactileinc.com) and Kathy Gregor. They were supported by Bob Theis, who had taught the bale stacking workshop that year.
The site was blessed with plenty of clay soil. Before the workshop, Tracy tested the soil and created a recipe for the base plaster. The 12 students mixed and then applied the plaster to the exterior of the building on the first day.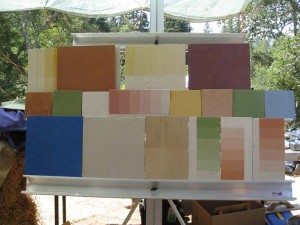 On the second day, we had an in-depth lecture on natural plasters and pigments, with plenty of gorgeous samples and interesting tools to look at.
Our hosts kept us well fed and well entertained at this beautiful site. I can't wait to find out where next year's workshops will be. I also heard a rumor it may be a three part workshop next time!
More info: http://www.strawbuilding.org