Thanks to everyone who visited our straw bale home during the San Diego US Green Building Council's annual Green Home Tour.
Simple Construct was honored to be included in the San Diego USGBC's popular annual Green Homes Tour on Nov 9, 2014. Our most recently completed straw bale home, the Schaffroth Residence in El Cajon, was included as one of the nine green sites on the Tour.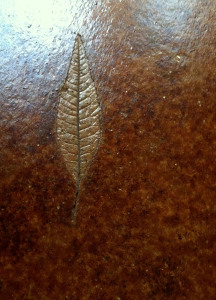 This home's features include:
1. Super-insulated walls (R-30) made of natural materials (straw bales) which is a form of up-cycling: using an agricultural by-product of local food production by using straw bales to replace conventional insulation and wall board
2. Natural clay plasters which moderate indoor humidity and are locally produced with minimal embodied energy and zero VOCs
3. Photo Voltaic system
4. Efficient hybrid electric heat pump water heater
5. Structural concrete slab stained and used as finish flooring
6. Low VOC cabinetry made with sustainably sourced plywood rather than chipboard
7. Grading and drains divert rainwater to mature trees rather than to the storm drains
8. The disturbed area of the building site planted with native, water wise plants
9. Zero VOC paints and finishes used throughout interior to maintain indoor air quality
10. A simple laundry-to-landscape greywater system
This modest 3 bedroom, 2 bath straw bale home completed in 2014 is 1800 sq ft (interior) and features super-insulated straw bale walls, natural clay plasters, stained concrete floors, photovoltaics, hybrid heat pump water heater, solar tubes for daylighting, efficient lighting, and an age-in-place layout. Straw bale building is the most resource-efficient way to build a super-insulated home and results in superior indoor air quality and sound quality. Clay plasters use significantly less energy resources than conventional plasters and are VOC free and completely nontoxic.
What makes this project exceptional is the priority placed on using natural, non-toxic and low-embodied-energy materials wherever possible. With good solar orientation, exceptional insulation and good air sealing details, this home performs well passively. Add to that a photo voltaic system and efficient heating and appliances, and the result is a healthy, efficient home that uses very little energy to keep its owners comfortable. By using low and zero VOC products and finishes, fewer toxins were built into the building, contributing to better indoor air quality. This home's relatively simple design and modest furnishing are also unusual for new construction and demonstrate the owners' commitment to living lightly on the planet.
An integrated design/build approach was used involving a collaborative dialogue between the owners and the builders. Simple Construct, a design/build company specializing in straw bale building, worked with general contractor Paul Turner to fine-tune the building for natural materials and optimum energy efficiency. Simple Construct was a prime contractor (providing the installation of the straw bales, lath, and clay plasters, as well as finishing the stained concrete floors) and held an educational "Open House in Process" where guests could view the bale walls in the process of being stacked to see how the parts all go together in this unique, cutting edge building system.