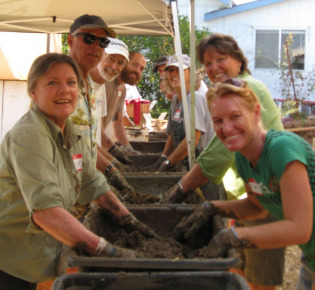 THE WORKDAYS ARE NOW FULL, NO MORE REGISTRATIONS CAN BE ACCEPTED.
The dates for the workdays have been released and the few remaining spots will fill up fast.
There will be 3 workdays where you can to volunteer to help stack bales and apply clay plasters, coming up this winter at the Deer Park Monastery in Escondido. The workdays will be run by the Monastery and may fill up quickly.
For info on future events like these, join our email list (click the envelope button at the bottom of the page).