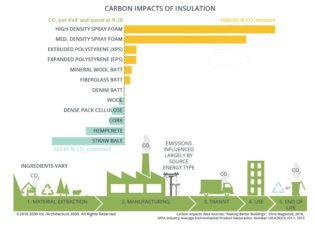 It sounds far-fetched at first, but building with straw and other bio-based, carbon-sequestering materials can help fight climate change. We can go beyond "doing less harm" with building, we can actually do some good.
Check out this chart from Architecture 2030's Carbon-Smart Materials Palette showing that straw bales not only cause less carbon dioxide to be emitted, they actually sequester carbon in the wall. Read more about the carbon impact of strawbale on Architecture 2030's website.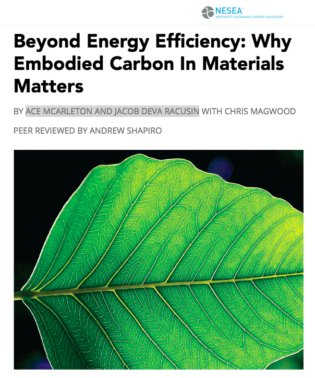 For an in-depth discussion of embodied carbon in building materials, check out this thorough but accessible article on embodied carbon written by Ace McArleton and Jacob Deva Racusin of NewFrameworks to understand how.
Let's do some good while building natural, beautiful, healthy homes!